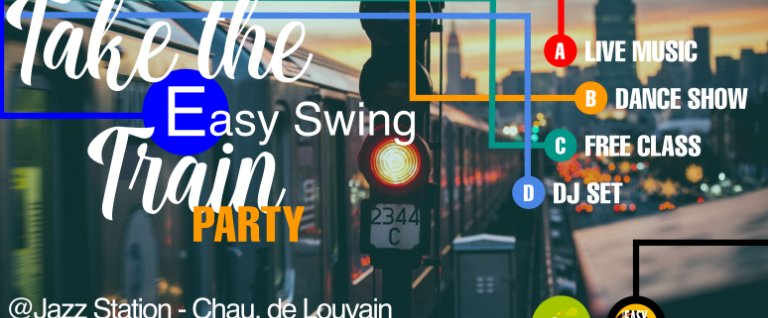 Swing Party #8 - 'Take The E Train'
A Smooth Swing Weekend Special Edition!
Starting in October, every first Friday of the month will be held the evenings organized in collaboration with Easy Swing, 'TAKE THE ''E'' TRAIN'! Swing ball, free Swing dance classes, concerts, performances and many other surprises will await you during this trip back in time that will transport you directly to the heart of Harlem in the 20s and 40s! In addition, each edition will have a special theme with special guests who will spice up the already exciting program!
Contest with prizes to be won
Special guest (Ksenia Parkhatskaya)
Live music (Stomp!)
Musicians:
Samuel André - trumpet
Marius Rabbe - trombone
Mathieu de Wit - Piano
Robert Jukic - double bass
Raphael Aurand - drums
Saturday 27 May from 20:00 to 23:30