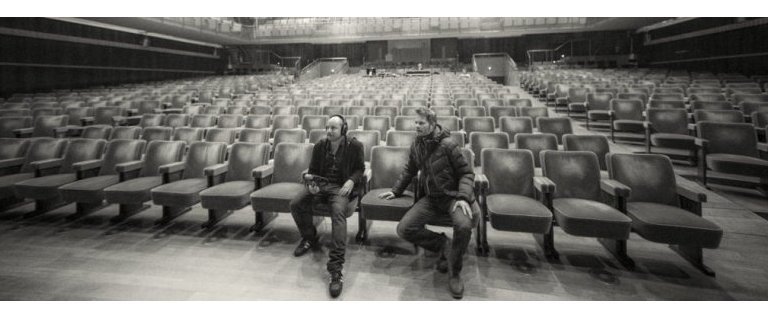 La Chambre Verte
A fortnightly podcast realised by Bastien Paternotte and Vincent Dascotte.
A jazz musician, just before he enters the scene.
"La Chambre Verte" is about an artist ready to go on live scene. Like a tale before the concert, this radio travel is built like a mosaic made of secret conversastions fragments, in a lodge intimacy comfort, corridor exchanges in backstage or listening the music taking form on repetition .
Every music lover keeps deep in himself the memory of some magical concerts, of the ones that mesmerize them, touch them, make them emotional or transform them. "La Chambre Verte" invites you to what precedes this final moment : a date before the concert to live those last particular moments by the musician sides who is going to enter the scene and try to put fire in it.
"La Chambre Verte" is a first person broadcast, the one where the musician discover the scene but also discovers himself on backstage where he thinks, accords himself, repeats, doubts, imagines, and he remembers, maybe his best concert ever.
Production :
Bastien Paternotte – Vincent Dascotte
Pictures : Arnaud Ghys
Mix : Paul Vanabelle
Graphism : Julie Flam
A Play Misty prod production.