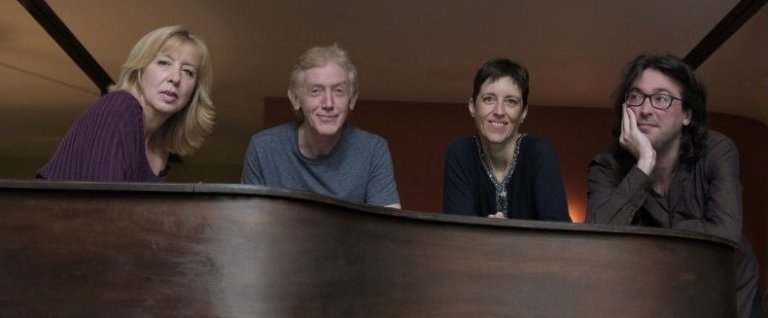 Anne Wolf Quatuor
Anne Wolf · piano / Sigrid Vandenbogaerde · cello / Theo De Jong · bass / Lionel Beuvens · drums
There are thousands of ways to adapt "classical" to jazz. Pianist Anne Wolf does it with delicacy and parsimony, a little bit like with herbs in a traditional recipe.
The addition of Sigrid Vandenbogaerde's cello acts like a flavor enhancer to the trio. With this new repertoire, Anne Wolf broadens what started with her previous album, enhancing perhaps even more the modern side of her jazz. Of course, melodies retain their protagonist role. In it, the cellist comes in to accompany an at times nostalgic, at times energetic piano, where, mixed with Latin flavors, lyricism rubs elbows with swing. Anne Wolf comes out as a true boss who avoids unrequited sweetness or the sentimental. Evident complicity allows the four musicians to play with such freedom, that it's easy to move away from what could easily, and erroneously, be called "chamber jazz." Sustained by Theo de Jong's undulating electric bass and Lionel Beuvens's firm and elegant drumming, Anne Wolf serves us a nicely savory dish.
15€ · 10€ JS members, students, job seekers · 9€ CRB/KCB students · 8€ Les Lundis d'Hortense members
Reservations strongly recommended via our online ticket office.

Mercredi 11 octobre de 20h30 à 22h30