Discover the new "bible" of vocalization !
Geneviève Fraselle, Jazz singer and Martial Host, pianist and composer, have been leading singing workshops at the Jazz Station for many years. This year, they set themselves a big challenge : to write a true Vade-Mecum of the singer !
It took them confinement, despair but also enthusiasm, audacity and more than 2000 hours of work to produce 300 pages, of 120 vocalizations divided into 10 categories, according to 2 methodological axes, and by playing with balance the marriage of consonants and vowels !
A sort of phenomenology of vocalization, the book takes the reader on a discovery of its origins, its deeply sacred character, while leaving him the freedom to make his way among these finds and other vocal warm-ups.
This splendid book is accompanied by superb photos taken by Roger Vantilt, through a report captured "on the spot" during their workshop in our premises, all embellished with a magnificent cover illustration produced by the talented Isabelle Gireau (Lyon).
No less than 120 vocalizations have been compiled or composed according to very specific objectives. They are presented here with accompaniments for the piano but also, numbered chords. Much more than simple preliminary "warm-ups", the reader will also discover with jubilation the richness of the territory in which the vocalization is anchored...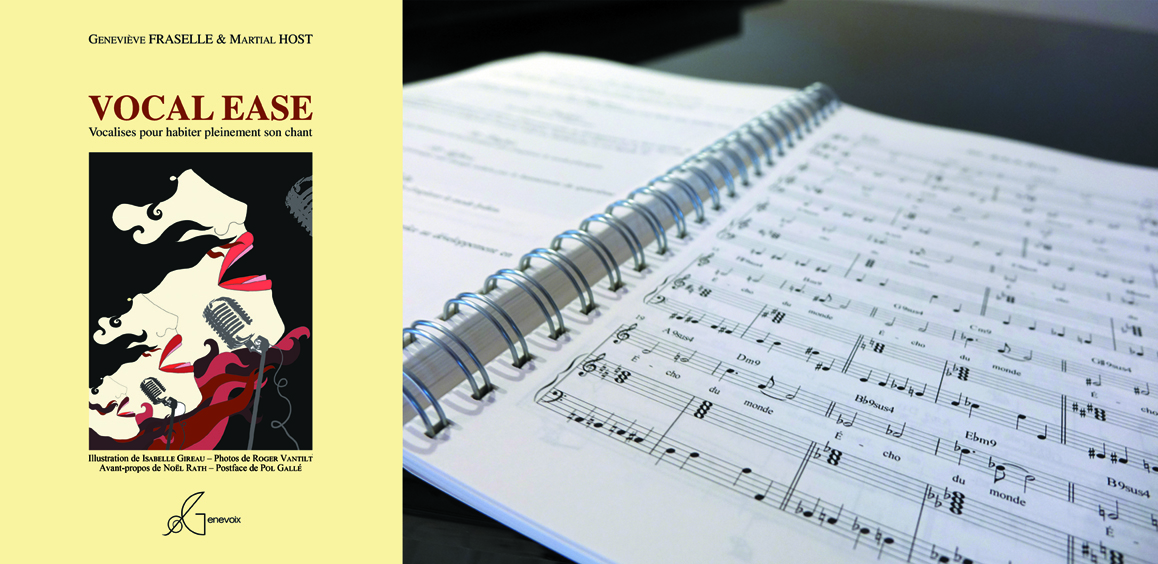 Who is this book addressed to ?
• Singers of all levels, and all styles !
• Singing voice professionals (choir directors, singing teachers, animators, music speakers, speech therapists, etc.).
• Anyone who is interested in the exciting practice of vocalization.
Where to find this book ?
• On the Genevoix boutique.
• at the Jazz Station - 193A-195 Chaussée de Louvain, 1210 Saint-Josse.
• to the non-profit association Genevoix - 28, Boulevard de l'Eglise, 7640 Antoing.