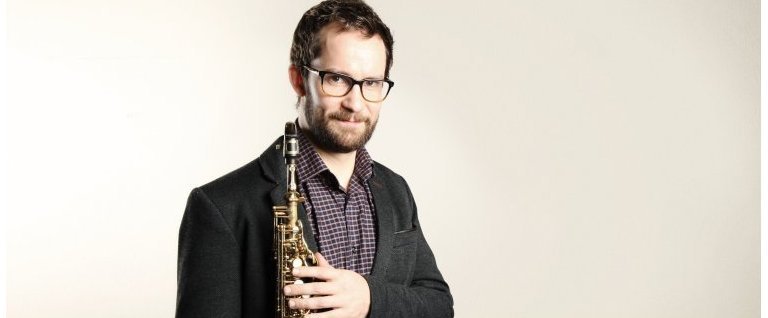 Emile Parisien Quartet (FR)
CD release "Double screening"
Emile Parisien - saxophones / Julien Touéry - piano / Ivan Gelugne – double bass / Julien Loutelier - drums
The quartet of Emile Parisien is certainly one of the most exciting emerging formations of the moment. Since 2004, these young musicians amaze by their ardor and their maturity. Their performances noticed during important festivals (Marciac, Toulouse, Bayonne, Limoges, Châteauvallon ...) and in various Parisian clubs (Duc des Lombards, Sunset, La Fontaine ...) aroused the interest of the public as of the critic, conquered by the complicity, commitment and energy they show on stage. Recently, few jazz musicians have attracted as much public attention as French saxophonist Emile Parisien. His new album "Double Screening" combines all his exceptional qualities. With breathtaking technical skills, great sensitivity, imagination to spare and a good dose of anarchy, Emile Parisien defies and expands the spectrum of jazz. The result is a fresh, catchy, virtuoso and emotionally charged European music ...
10€ / 8€ (students, members, job seekers).
No booking required. We do not accept any credit or debit card.
Vendredi 8 mars 2019 de 20h30 à 22h30