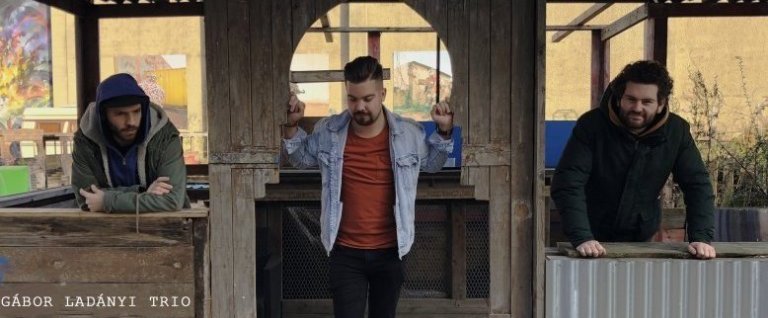 Gábor Ladányi Trio
Gábor Ladányi - guitar, compositions / Federico Pecoraro - bass / Umberto Odone - drums
Gábor Ladányi's trio was born in the winter of 2019. In one night, Gábor wrote a track called "Reborn". He had already written other compositions, but after this one, he really felt that it was the perfect moment to start the chapter of his own trio.
Very soon after his arrival in Brussels (2015), he met Federico. They immediately became friends and Gábor believes that the bassist had a strong musical influence on him as well. Choosing him to be part of his trio was therefore obvious. As for the drummer, Gábor met him in 2018, when Umberto was starting his master's degree at the Brussels Conservatory. Umberto's musicality fit perfectly with Gábor's music.
The trio plays the own compositions of its leader.
The three musicians consider improvisation as chamber music where the roles of each of them are equally important, with no hierarchical relationship to each other.
The group's first album is scheduled for 2022, with two distinguished guests: Roby and Tony Lakatos.
Concert co-organized with the Liszt Institute

Friday 3 June 2022 from 20:30 to 22:30