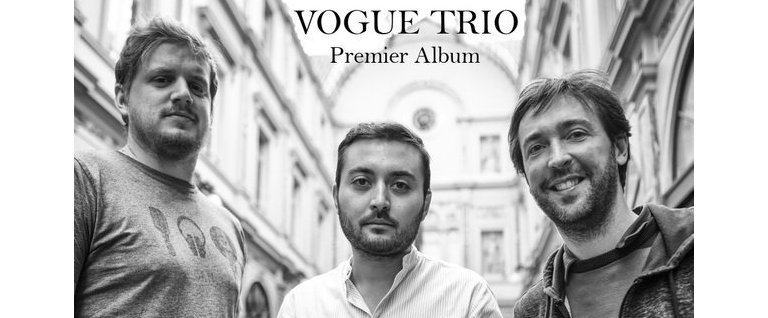 Giuseppe Millaci & Vogue Trio
CD release « Songbook »
Giuseppe Millaci - double bass / Amaury Faye - piano / Lionel Beuvens - drums
Giuseppe Millaci moved to Belgium in the '00s. At first passionate about classical music, he was introduced to rock and electric bass at the age of 14. Ten years later, he obtained a Master's degree at the Royal Conservatory of Brussels, in Jean-Louis Rassinfosse's jazz double bass class. He enriches his training with masters like Marco Panascia and Drew Gress. He travels everywhere in the world, always in search of new cultures and sources of inspiration. He performs as a sideman in numerous festivals and jazz clubs with excellent musicians such as Phil Abraham, Bruno Castellucci, Charles Loos, Fred Delplancq, Bram Weijters, Stéphane Mercier, Fabrice Alleman, Jean-Paul Estiévenart, Igor Gehenot, etc. Today, Giuseppe offers us his first project as a leader with the Vogue Trio. The project finds its fullness thanks to the dexterity of Amaury Faye and the energy of Lionel Beuvens. The first album, released in September, includes original compositions, alternating classical jazz, blues and pop rhythms, and promises a warm and velvety atmosphere ...
10€ / 8€ (members, students, job seekers).
We do not accept any creditcard. No reservation.
Saturday 11 November 2017 from 18:00 to 20:00