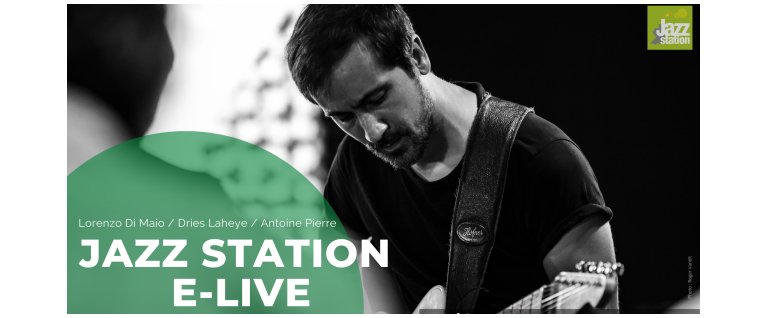 Lorenzo Di Maio, Dries Laheye & Antoine Pierre
The Jazz Station will celebrate its 15th anniversary at the end of September. A somewhat special anniversary in view of the current situation, so it was keen to offer an overview, a sketch of what represents the heart of its program. This mini-series of concerts thus evokes the DNA of its scene : organic, curious and open-minded music. Based on the principle that there are as many definitions of jazz as there are jazz(wo)men, these thirty artists chosen from among many others have marked the history of its stage. In their own way, they represent a contemporary vision of jazz, which the Jazz Station supports on a daily basis. Confirmed artists or newcomers to follow closely, crossovers or revisited paths, traveling or intimate souls, these women and men from here or elsewhere embrace in our eyes what the Jazz Station is all about.
Lorenzo Di Maio, Dries Laheye & Antoine Pierre
Imagined by Antoine Pierre, the Cubistic Sessions used to take place at the Bravo. Since the closing of the Bravo, they are now held at the Jazz Station. Like a laboratory, the aim is to bring together new foreign personalities at each concert, around Antoine's compositions. A unique and evolving experience constant ! For this particular concert, impossible to invite a foreign artist, the formula is thus reduced to a trio. The energy remains intact, and causes an explosive encounter and resolutely rock !
These tapes have been directed by Les Frères Jambon Production
Sound and mix : Vincent De Bast
Editing : Léo Guillaume and Kostia Pace
These tapes have been made thanks to Sabam for Culture, Jazz Brussels and RTBF auvio's support.