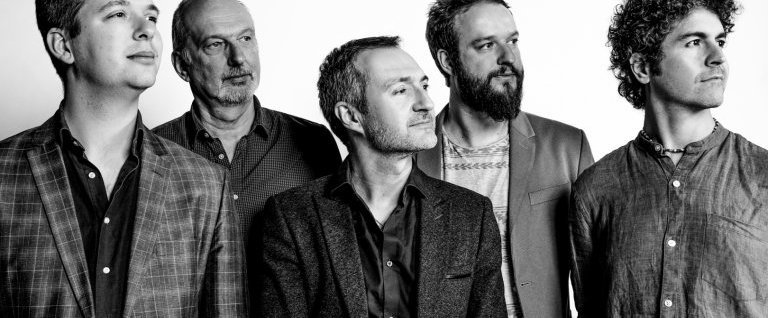 Stéphane Mercier Quintet
Stéphane Mercier - alto sax / Peter Hertmans - guitar / Nicola Andrioli - piano, Fender Rhodes / Cédric Raymond - double bass / Matthias De Waele - drums
Belgian saxophonist Stephane Mercier studied at the Berklee College of Music in Boston before settling in New York where he developed his career and signed for the most important independent jazz label. Back in Belgium, he multiplies the international projects with groups with variable dimensions, from the intimate duo to the big band. He recorded six albums, rewarded by various awards, and set up with his father, Jacques Mercier, "La Boîte de Jazz", an itinerant show.
With his quintet, Stéphane offers us a varied and coherent repertoire : composed measures, swing, groove, a waltz and a touch of reggae. The diverse personalities and generations of the group members bring freshness and maturity to a music as audacious as it is accessible. Multi-generational and idealistic, this quintet wants to sublimate everyday life and inspire it to move forward. After all, is not every trip initiatory ?
10€ / 8€ (students, members, job seekers).
No booking required. We do not accept any credit or debit card.
Samedi 2 mars 2019 de 18h00 à 20h00